Welcome!
Since you are looking for a therapist, you are probably experiencing pain or difficulty in your life, and you are searching for help and relief. I'm glad you've found my website. I hope I can help you in your healing journey.
You may be feeling the emptiness, hopelessness and sadness of depression. Negative self-esteem and low energy may be stealing your time and making your life feel flat and meaningless. You may have lost a close relationship, and you are overwhelmed with emotional pain, sadness, hopelessness, and confusion.
Or, you may be struggling with problems in your partnership or marriage. A lack of connection, poor communication, or ongoing conflict may be draining your life of joy and vitality, leaving you feeling hopeless, angry, and stuck – and wondering whether the relationship can be saved.
It can be difficult to choose a professional counselor while trying to cope with the problems in your life. All the different credentials and therapeutic approaches can be confusing. But making a good choice is very important, because effective counseling with a skilled mental health professional can make a real difference in your life. Good therapy can relieve mental health problems, improve your self-esteem, enrich your closest relationships, and help restore hope and joy into your life.
In choosing a mental health professional, you need to know this fact:
Scientific research has shown that a positive, trusting relationship between therapist and client is a key for successful outcomes in therapy.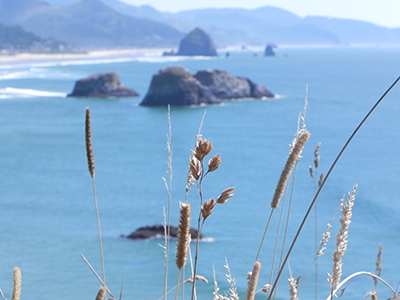 What makes a good relationship between therapist and client? For most people, this starts with the confidence that your therapist is knowledgeable and really able to help you. Your therapist also needs to understand you deeply, respect your values, protect your privacy, and of course, care about you and want the best for your life.
In addition to my clinical specialties of treating depression, anxiety, trauma, grief, and relationship problems, I specialize in treating you. You will find me to be knowledgeable, understanding, caring, effective, and committed to helping you find lasting solutions to your most difficult life problems.
I am a licensed, experienced mental health professional providing psychotherapy and counseling in downtown Portland, Oregon. I have extensive experience providing effective mental health counseling and psychotherapy.
Please phone me at 503-545-6312 or email me to schedule an appointment to begin changing your life and feeling better immediately. I am very easy to talk to, and you will feel comfortable and safe working with me. I look forward to accompanying you on your healing journey.